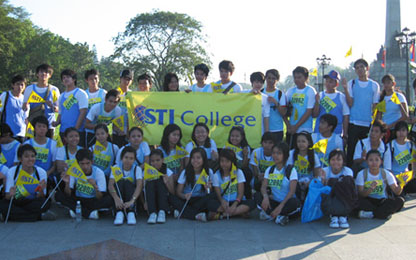 STI College joins the
STI College actively participated in the recently held Philippine International Marathon 2009: A Run for the Pasig River, last November 8, having the Quirino Grandstand and Luneta Park as the starting and finish line, respectively.

Organized by the Kapit Bisig para sa Ilog Pasig (KBPIP), the said event is categorized in 3k, 5k, 10k and 42K categories. It was a great opportunity for running enthusiasts and supporters of the revival of the Pasig River, since the marathon was open to both public individuals and corporate groups.

More than 500 students, faculty and staff from Team STI (STI College- Cubao, STI College-Fairview, STI College- Global City, STI College-Las Pinas , STI College- Makati, STI College- Shaw and STI College- Taft) excitedly took part in the 3K race.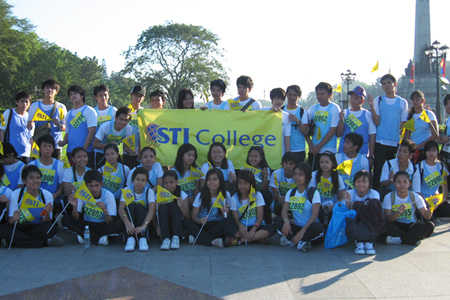 The route has been strategically created to provide the public a glimpse of the state of the river as well as challenge marathoners with its non-traditional route crossing nine of the thirteen bridges of the Pasig River, and with portions to be run alongside the river. It successfully provided awareness on the current state of the Pasig River and used the event as a great venue to gather funds as well for its rehabilitation.

STI believes that being a student does not hinder one from contributing in the community. Thus, by taking part in such valuable and adventurous activities, these young STIers truly did they share in becoming responsible members of the society.